Coco Kamala Tropical Villa by The 8 Pool Villa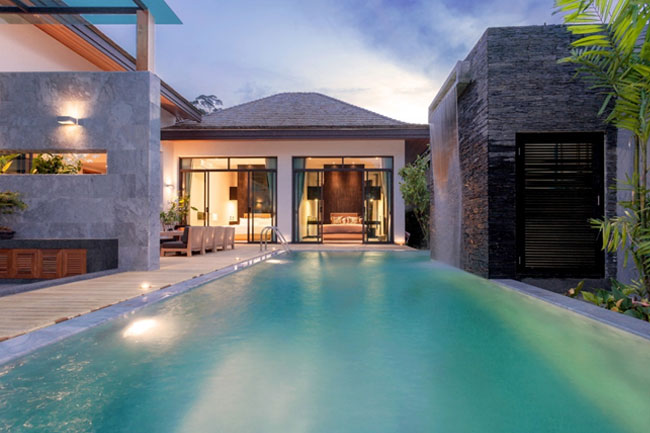 Coco Kamala Tropical Villa by The 8 Pool Villa is a luxurious villa situated in the middle of Kamala Beach.  The newly property features the iconic of Mountain View with a short distance to Kamala Beach and tourist attractions.
Elegance, Modern and Luxurious interior design are found throughout the villas. The complete designed space allows transition from outdoor space and indoor living space area. An open of the height and the porosity of the villas allow plentiful of natural light, relaxation and Coco Villa are featured and consisted of all luxurious 2 bedroom and 3 bedroom pool villas with their own antique waterfall designed.
These villas are available under 2 programs either longer term residential packages or as ideal vacation bases. Offered at our introductory rates as we are soft finishing some neighboring units.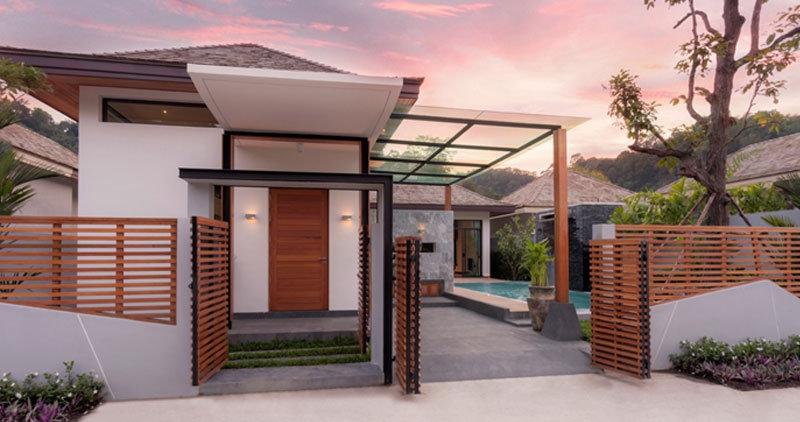 Two Bedroom Luxury Pool Villa
An unforgettable holiday for family, friends or for a couple on honeymoon stay at the elegant two bedroom luxury pool villa,  featuring spacious occupies area of 241 sqm surrounded by greenery.  Endless sensation of refreshing yourself inspired by water fall at your own pool. The master bedroom has one side of slide glass doors facing pool view and terrace. Fully enjoy natural daylight and next door in conjunction with cozy stylish second bedroom. The dining table conveniently standing next to special designed pantry fully equipped with kitchenette. The living area merged with spectacular outdoor water fall pool.
Villa Feature Operation Services Villa Plan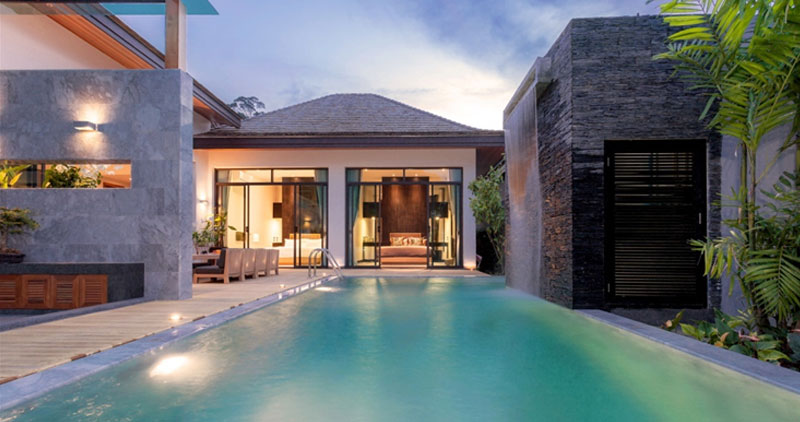 Three Bedroom Luxury Pool Villa
Settle into your own privacy of three bedroom luxury pool villa which occupies area of 263 sqm surrounded by greenery and peacefulness. A blend of comfort, luxury, and refreshment are inspired by antique designed waterfall at your intimate and pool. The villas consist of master bedroom overlooking and direct to the pool view, slice glass doors to provide natural daylight. The Second bedroom located and closed to master bedroom, facing and overlooking to the pool and terrace. The third bedroom facing and overlooking to the garden view and waterfall with the most privacy. The living area combined of outdoor pool view, fully equipped kitchenette, large and modern design of dining table.
Villa Feature Operation Services Villa Plan
Contact us: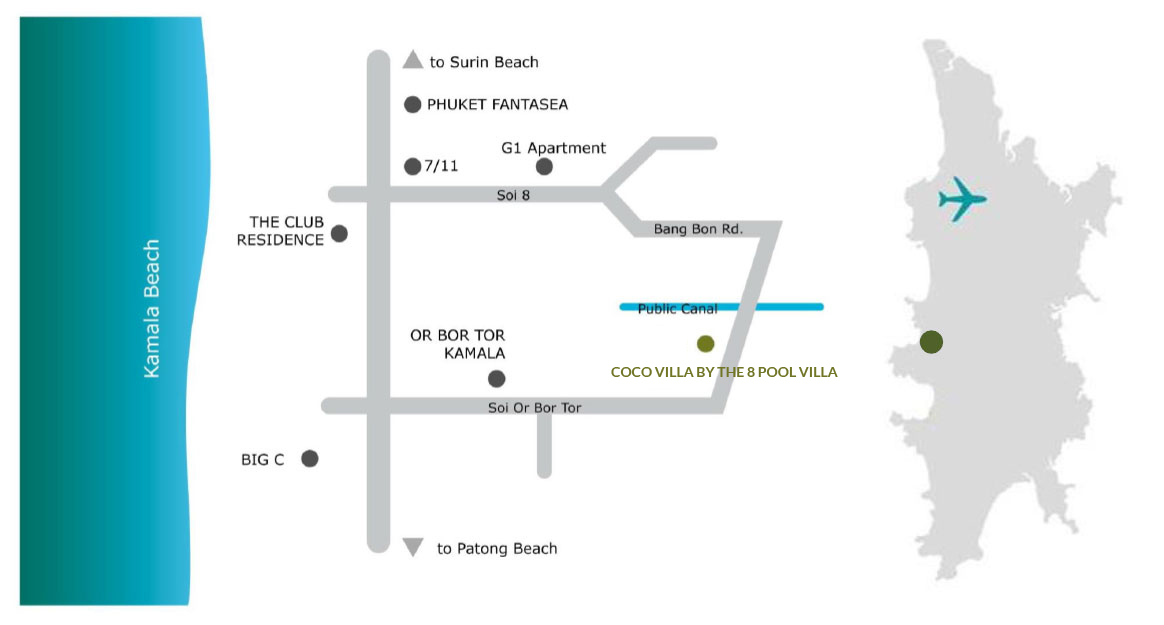 View larger on Google Map
Coco Kamala Tropical Villa by The 8 Pool Villa
Moo 1, Soi Bangwan, Kamala, Phuket, Thailand 83150
Operation hours
09.00 – 18.00
Email:
info@the8poolvilla.com
Key entertainment and shopping areas are just a short distance away by driving
10 minutes to BigC Market Store
10 minutes to Kamala Beach
15 minutes to Phuket Fantasea Show
20 minutes to Surin Beach
20 minutes to Patong Beach
20 minutes to Junceylon
30 minutes to Phuket town
30 minutes to Central Festival Phuket